SHOPPING AND DINING IN
A LAS VEGAS LANDMARK
Lunch dates, shopping sprees, date nights, art enthusiasts and event goers – everyone will find something to love about The Historic Commercial Center District.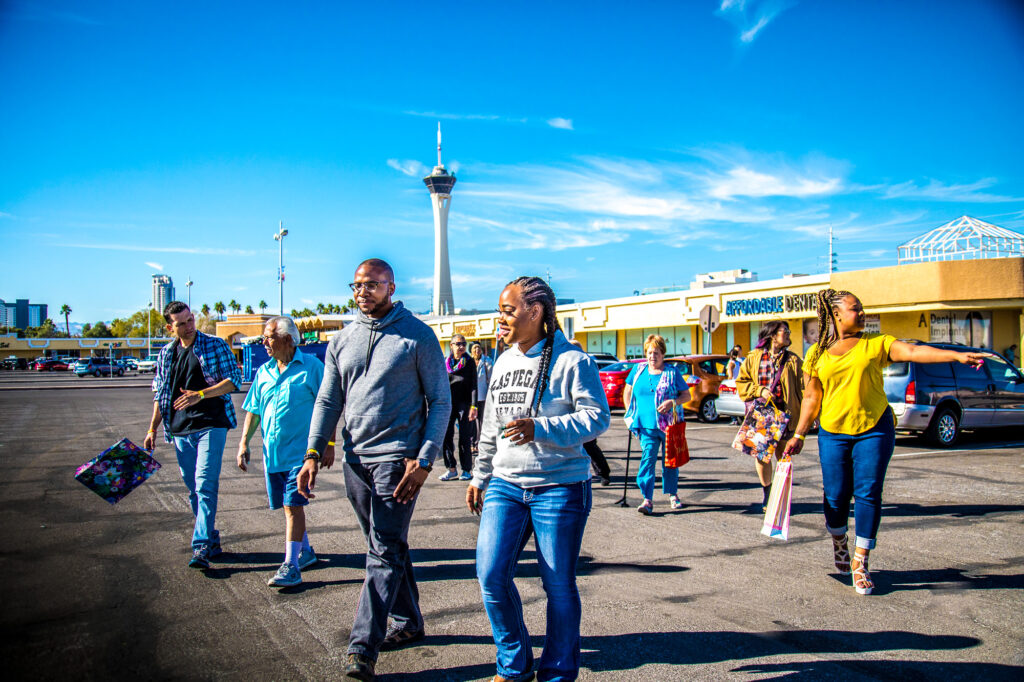 VARIETY OF OFFERINGS
The Commercial Center's historic Mid-Century Modern Architecture, 50 Foot Monument Sign, stunning outdoor Murals, original and unique buildings & storefronts infuse a modern shopping and dining experience with a sense of Las Vegas History and intrigue. A convenient Center of The City setting close to the Strip and Residential Areas and on-site ample self-parking make this destination readily accessible by car, foot or public transportation.
Enjoy Shopping, Dining & Entertainment options from over 150 vendors. Culinary Delights from over 15 Restaurants & Eateries. Unique one of kind Stores & Services
RETAIL
28 Acres of Shopping & Dining, Set on an Expansive 40 Acre Lot. 15 Unique Buildings all Featuring their own unique style, theme and offerings.
Outer Perimeter Buildings
If You Start at Vickie's Diner and take a walk around the Inner Perimeter
you will walk in a square Along, Sahara Ave to State Street, to Liberace Ave,
Past the Asian Mart and XO Liquor, to the Center E Building Village Square-Take
a Spin around E, then across the Lot To the B-Suites at Market Street, ending
up at Spotlight Lounge on Sahara & Commercial Center Drive.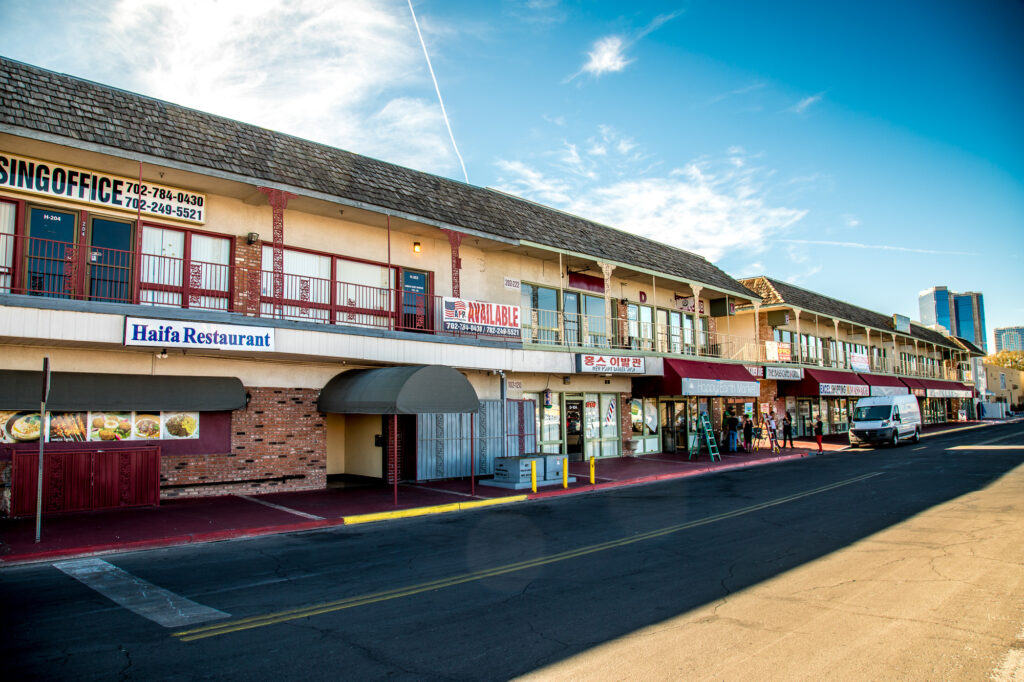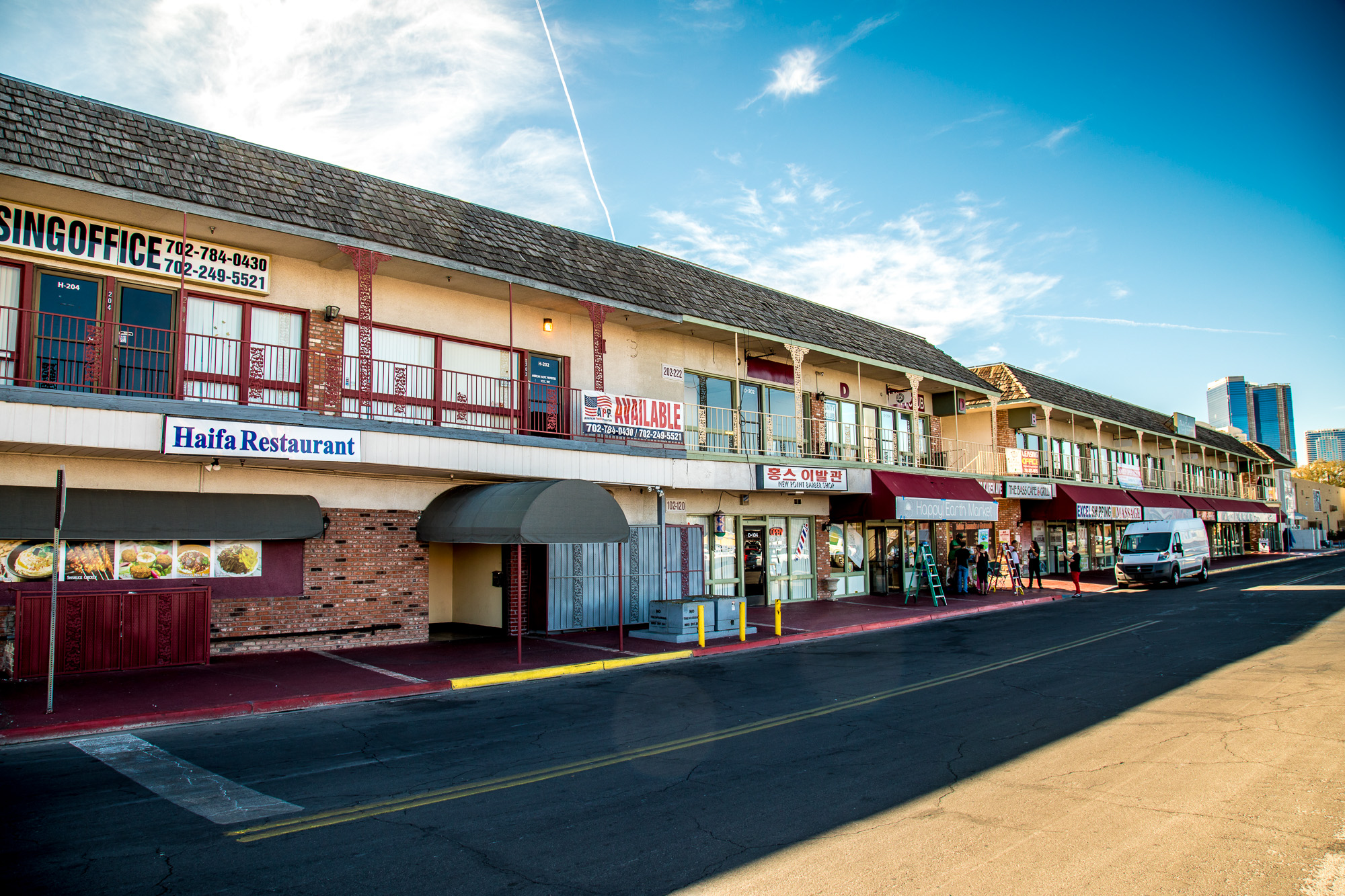 PARKING