Commercial Center Welcomes Liberace Home at Liberace Avenue & Commercial Center Drive 2022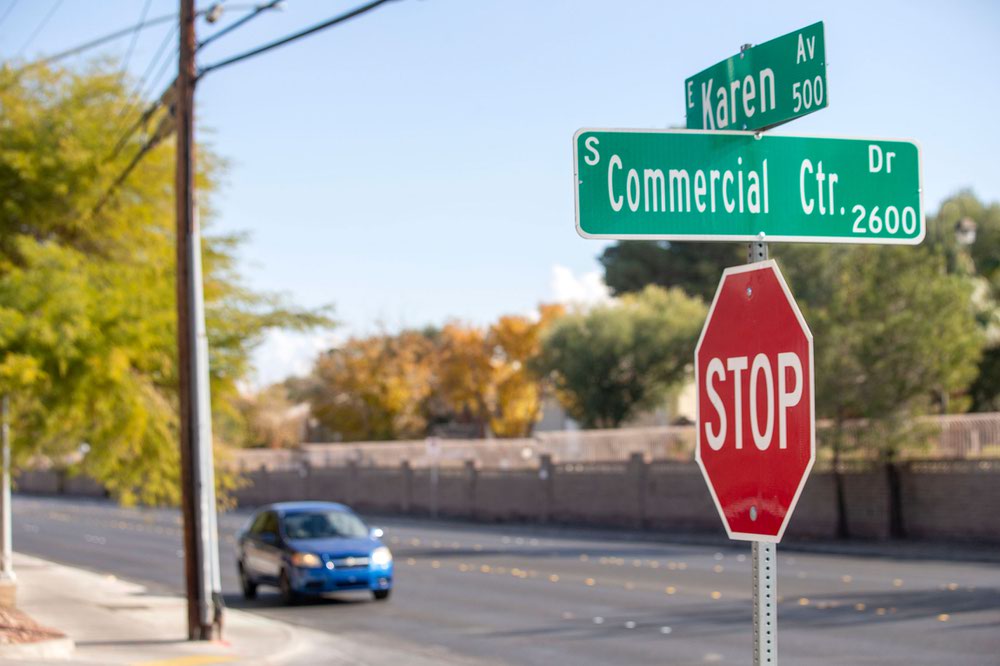 Photo By: Steve Marcus-Las Vegas Weekly
Welcome Home, Liberace!
The Historic Commercial Center District is Grateful to Have Liberace Return Home. Liberace has a long History with Commercial Center from its Early Days. He was one of John Fish Jewelers and Tiffany Cleaners customers for many years. Liberace and Many Stars could be seen at Commercial Center amongst its Top-Jewelry Stores, Restaurants and upscale boutiques and stores. Liberace History in Las Vegas began in 1944, and he became one of Commercial Centers most Famous Patron and Friends with the Business Owners since 1963. Where he opened at Performed at the Riviera Hotel in 1955, for $50,000 per week.
In 1972 he began his Longest Running Residency at the Las Vegas Hilton on Paradise Road now the Westgate Hotel. It is befitting he has a street named after him. Only 35 years in the waiting-finally he is honored the way so many of our Las Vegas Legends have been.
At the time it was very difficult to be Gay, and he protected his personal life from prying eyes and media-until the Daily Mirror insinuated, he was gay in the 50's. His personal life became public at the End of His life in 1987. To be born into the times of the Early 1900's, in 1919 America was recovering from world war I, and the Racism that existed became known as the Red Summer with Black Soldiers returning to violent racism,and the climate for Hatred against minority groups was at an all time high It was not until the 1960's that Sodomy Laws begin to be repealed. And not until 2003 that a case Lawrence V. Texas the supreme court ruled that Sodomy laws were unconstitutional.
To live through the Lavendar Scare
The "lavender scare" was a moral panic about homosexual people in the United States government which led to their mass dismissal from government service during the mid-20th century. It contributed to and paralleled the anti-communist campaign which is known as McCarthyism and the Second Red Scare.[1] Gay men and lesbians were said to be national security risks and communist sympathizers, which led to the call to remove them from state employment.[2] It was thought that gay people were more susceptible to being manipulated, which could pose a threat to the country.[3] Lesbians were at less risk of persecution than gay men, but some lesbians were interrogated or lost their jobs.
Wikipedia- The Lavender Scare – the federal government's official response to both a visible lesbian and gay community and a perceived homosexual menace – normalized persecution of homosexuals through bureaucratic institutionalization of homophobia. Former U.S. Senator Alan K. Simpson wrote: "The so-called 'Red Scare' has been the main focus of most historians of that period of time. A lesser-known element and one that harmed far more people was the witch-hunt McCarthy and others conducted against homosexuals."[4]
It was a very difficult time to be living in. There was such hatred towards LGBTQ people at the time, people were literally being beaten and killed, or completely ostracized and discriminated against in every way possible. The Aids epidemic was at am all time high, and the social climate was intolerable. What a sad time to be living in. Much progress has been made to overcome outdated laws and social views that infringe on basic human and constitutional laws. Until Recently in the past years we have seen a wave of Anti-Gay laws and social attitudes leading to violence against the LGBTQ community especially Transgender women & Targeting Transgendered women of Color.
BY STEVE BREWER
JAN. 26, 1986 12 AM PT
'Gay Bashing' a Growing Threat to Homosexuals – Los Angeles Times (latimes.com)
Commerical Center is Grateful to have this World Star At Liberace Ave and Commercial Center Drive. We honor his legacy and memory. We applaud him for his outstanding talent as a member of the LGBTQIA+ Community at a time to be gay was actually a crime, and you could be killed. In the 60's and earlier many Gay people were institutionalized and lobotomized and sterilized-a very dark time to live through. Who would want to be out publicly if you could be arrested, placed in a mental hospital or killed. Such Sad times. We must be careful not to return to this.
Shannon Miller Thu, Dec 15, 2022 (2 a.m.)
County leaders have renamed a street in homage to an all-time Las Vegas legend. In East Las Vegas' Winchester neighborhood, Karen Avenue, adjacent to the Commercial Center complex, officially became Liberace Avenue on December 14. County Commissioner Tick Segerblom says the act is "one small way to acknowledge his contributions."
"It's been 35 years since Liberace passed away," noted a partial statement from Segerblom, in whose district the street is located. "Liberace was an incredible pianist and a spectacular showman. He ruled the Las Vegas Strip for four-plus decades and at the height of his fame was the highest-paid entertainer in the world.
"This recognition is long past due," Segerblom continued. "His impact on Las Vegas and the entertainment industry generally is unquestionable."
The change is effective between Joe W. Brown Drive to Maryland Parkway. According to the county, a second phase is "planned to be brought forward later," and could extend the renaming further west to Paradise Road.
Click HERE to subscribe for free to the Weekly Fix, the digital edition of Las Vegas Weekly! Stay up to date with the latest on Las Vegas concerts, shows, restaurants, bars and more, sent directly to your inbox!
Tags: News
Tribute To Liberace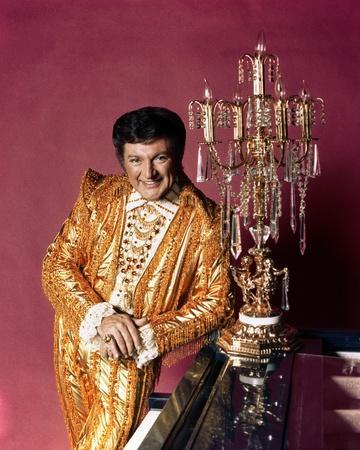 Władziu Valentino Liberace[nb 1] (May 16, 1919 – February 4, 1987) was an American pianist, singer, and actor.[2] A child prodigy born in Wisconsin to parents of Italian and Polish origin, he enjoyed a career spanning four decades of concerts, recordings, television, motion pictures, and endorsements. At the height of his fame from the 1950s to 1970s, he was the highest-paid entertainer in the world[3] with established concert residencies in Las Vegas and an international touring schedule. He embraced a lifestyle of flamboyant excess both on and off stage.-Wikipedia
Liberace's Home just minutes from Commercial Center a short 3-mile drive. Take the historic Drive down Maryland Pkwy to:
The Liberace Mansion 4982 Shirley St, Las Vegas, NV 89119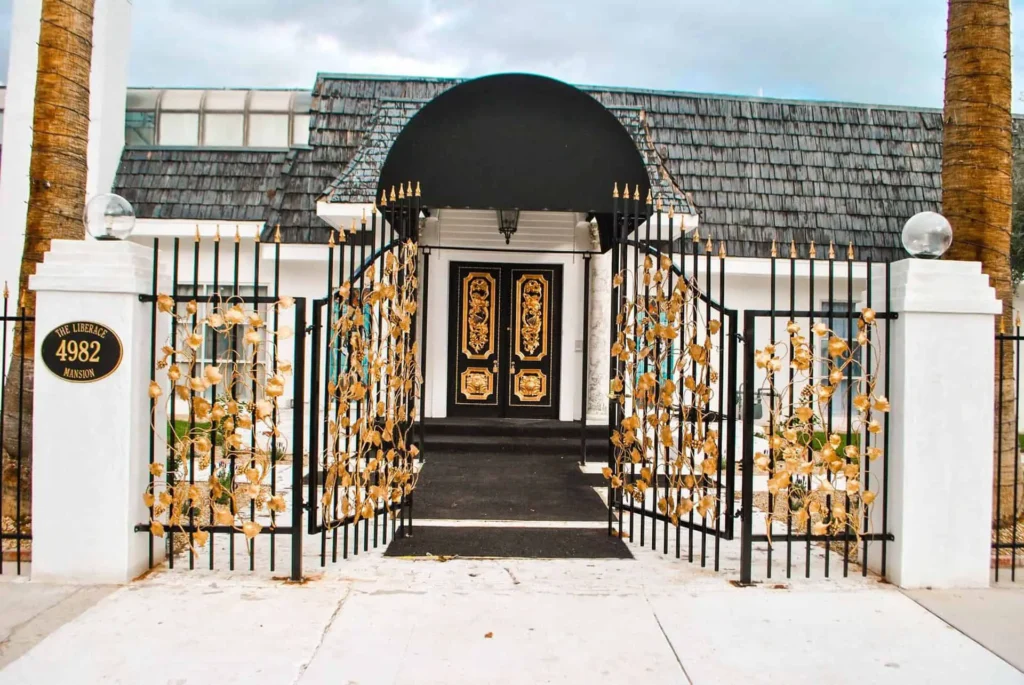 Liberace first performed in Las Vegas in 1944, and it was there that he began to develop his over-the-top persona, wearing jeweled rings and capes with feathers and furs.
The Return of Liberace's Tivoli Garden | The Liberace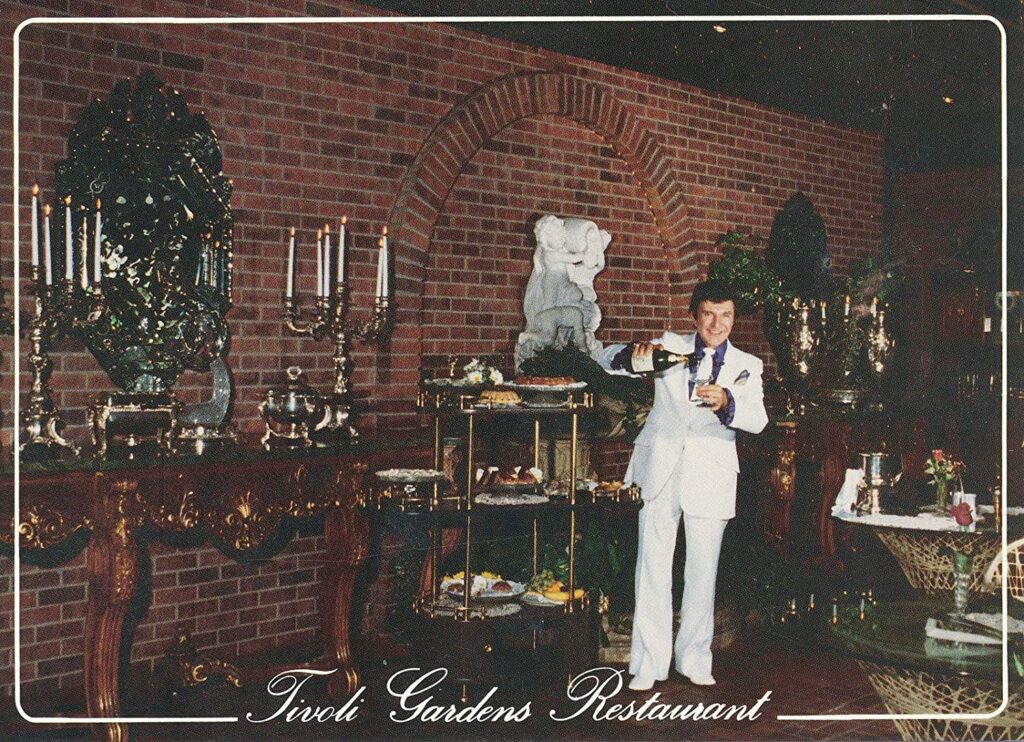 Welcome Home, Liberace!
We welcome you with Open Arms, and Honor your Legacy and life! We thank you for your Contribution to Las Vegas, lending Celebrity to Commercial Center, and for your Contribution to the LGBTQIA+ community by being Authentically Yourself in the way you could during your life. To now let new generations know of the struggle of being gay, and the horrors to have lived through, To also promote Aids/Aids Awareness and Education in positive life affirming ways. Thank You from Your Commercial Center Family.
33rd Annual AIDS Walk Las Vegas
33rd Annual AIDS Walk Las Vegas – Las Vegas PRIDE