Shop Dine Do Stay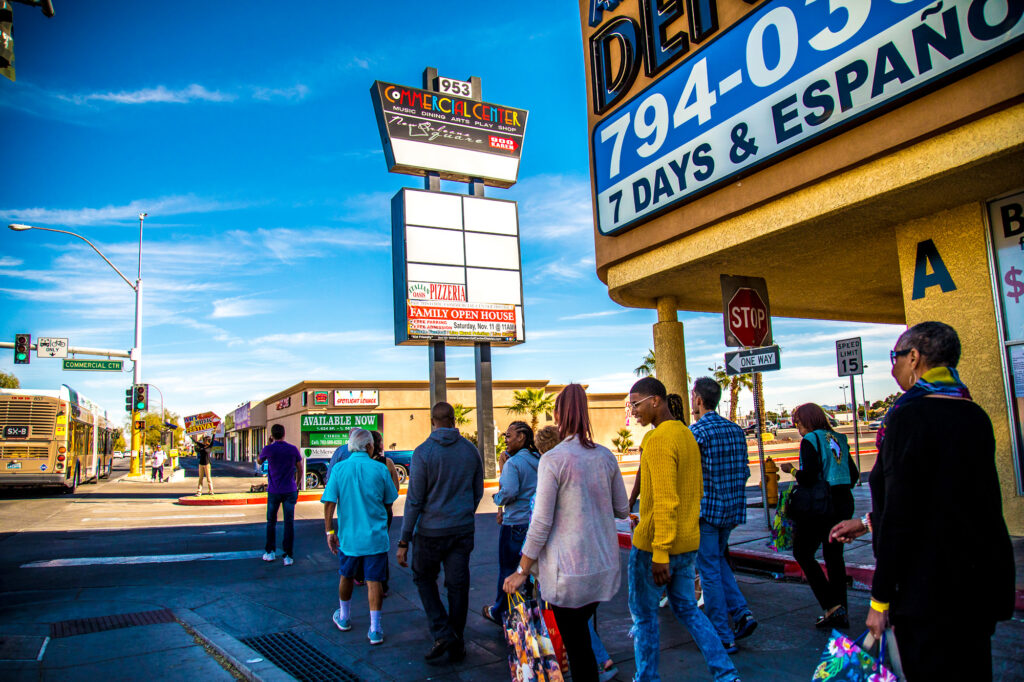 A Las Vegas City Tradition
The Historic Commercial Center District Area is an open-air shopping, dining, Arts & Entertainment destination in the heart of Las Vegas. Home to over 150 Shops, Eateries, Art Galleries, Bars & Lounges, services, & Event spaces. With a one-of-a-kind curated mix of local retailers & restaurants with a multi-cultural diverse & international flair all unique to Las Vegas.
60 YEARS 150+STORES 15+EATERIES
10 LOUNGES & BARS 3 BANQUET HALLS
7 EVENT SPACES OUTDOOR EVENT AREA
FREE PUBLIC ARTWALK & ART GALLERIES
LGBTQIA+ BUSINESSES
4 ICONIC CITY BLOCKS
Known for its History in Las Vegas being founded by the Movers & Shakers of its Day, as a Rock Concert, Music and Event Area, with an Element of the Mob Days of Vegas & The Rat pack, and as a special place for the Mom & Pops of Vegas to do their thing. Now a thriving Arts & Entertainment District Known for its Exotic dining, and a melting pot of Diversity. The Center's design was inspired by The Country Club Plaza Kansas City (1923), Still open today Celebrating its 100 Years, showing that proper planning and visionary designs stand the test of time, Like Las Vegas's Beloved Commercial Center. The Area boasts over 20 unique Murals, a Giant Mid-Century Modern Monument Sign, Mid-Century Building Facia and Stone work, 70's Brutalists Style Buildings, & one-of-a-kind artwork throughout the Galleries, and has been a Las Vegas and Tradition for over 60 years. It is a spiritual Experience where hope & dreams meet the outer world, with many places of Worship, Faith, & Recovery that blend seamlessly into its landscapes.
ATTRACTIONS
TOP INSTAGRAMABLE SPOTS
There is so much to see and do in the Center. In addition to the dining, and retail shops, The Commercial Center Area is essentially a 4-block outdoor museum of Art, Mid Century Modern Architecture and Iconic Las Vegas History where people live, work and play.
FIND OUT MORE
THE LAS VEGAS CHRISTMAS TREE
In the Effort to bring back the community to the "Heart of the City" The "Center", Commercial Center hopes to Feature The Las Vegas Christmas Tree in the same vein as other major cities such as Rockefeller Center or the Grove Christmas Tree in Los Angeles
FIND OUT MORE
The Centers Art & Music
Everyday Music & Art are being created, curated and shown in the Various Art Galleries, Music Studios, and Entertainment Venues throughout the 4 Blocks of the Historic Commercial Center District. With many Art and Music events happening in over 20 galleries, event spaces, music studio, bars, lounges & cabaret.
FIND OUT MORE
DINING
The Historic Commercial Center District features one of Las Vegas's best restaurant line-ups by Local Las Vegas Restaurateurs for locals and tourists Explore the best in sit-down restaurants and grab and go eateries with over 15 dining options.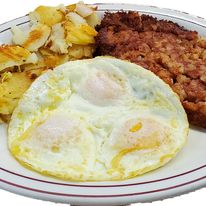 Hotels
A Las Vegas icon has returned. Think intimate. Think boutique. Think back to a time when style, sophistication, and service were the hallmarks of a great resort experience. Then, reimagine and reinvent it for a whole new generation – For the Love of Vegas, that's exactly what we're doing.
Legendary. Vegas. Fun.
Located adjacent to the Las Vegas Convention Center and just one block from the world-famous Las Vegas Strip, the Westgate Las Vegas Resort & Casino (formerly the Las Vegas Hilton) offers legendary entertainment and some of the most spacious rooms in Las Vegas. Enjoy the World's Largest Race & Sports Book, dine at the world-famous Benihana, Fresco Italiano, or the #1 rated restaurant in Las Vegas on TripAdvisor, Edge Steakhouse. The fun continues with iconic performers like Barry Manilow, in additional to a variety of Cabaret shows. Additionally, our resort has a Las Vegas Monorail stop onsite for easy access to the rest of the excitement on the Las Vegas Strip.
Hilton Grand Vacations Paradise
Vegas suites on Paradise
Our suites are less than a mile from the Las Vegas Convention Center and moments from Westgate monorail links to The Strip. We're a half-hour from Red Rock Canyon, and Hoover Dam is within an hour. We have an outdoor pool with barbecue grills, a family-friendly game room, and a convenience store. Our concierge is on hand to help plan activities.
LIVING NEAR BY
The Las Vegas Country Club
Explore The Neighborhood
Las Vegas Country Club Homes for Sale
The Regency Towers
Palms Apartments
Hendrix Apartments FKA "Graystone"
The Glenn Apartment "The Palms Apartments"