Home of The Ice Capades Las Vegas Circa. 1960's & Rock & Music Legend History
The Ice Palace has had many Iterations over the years, starting out as The International Ice Palace built in 1962 and Part Owner Ruby Weiss who was also part owner of the Riviera Hotel. Later became Playland Skateland in the 1970's and in more Recent years Las Vegas Roller Hockey, and Now Sahara Event Center 60,000 square foot event space.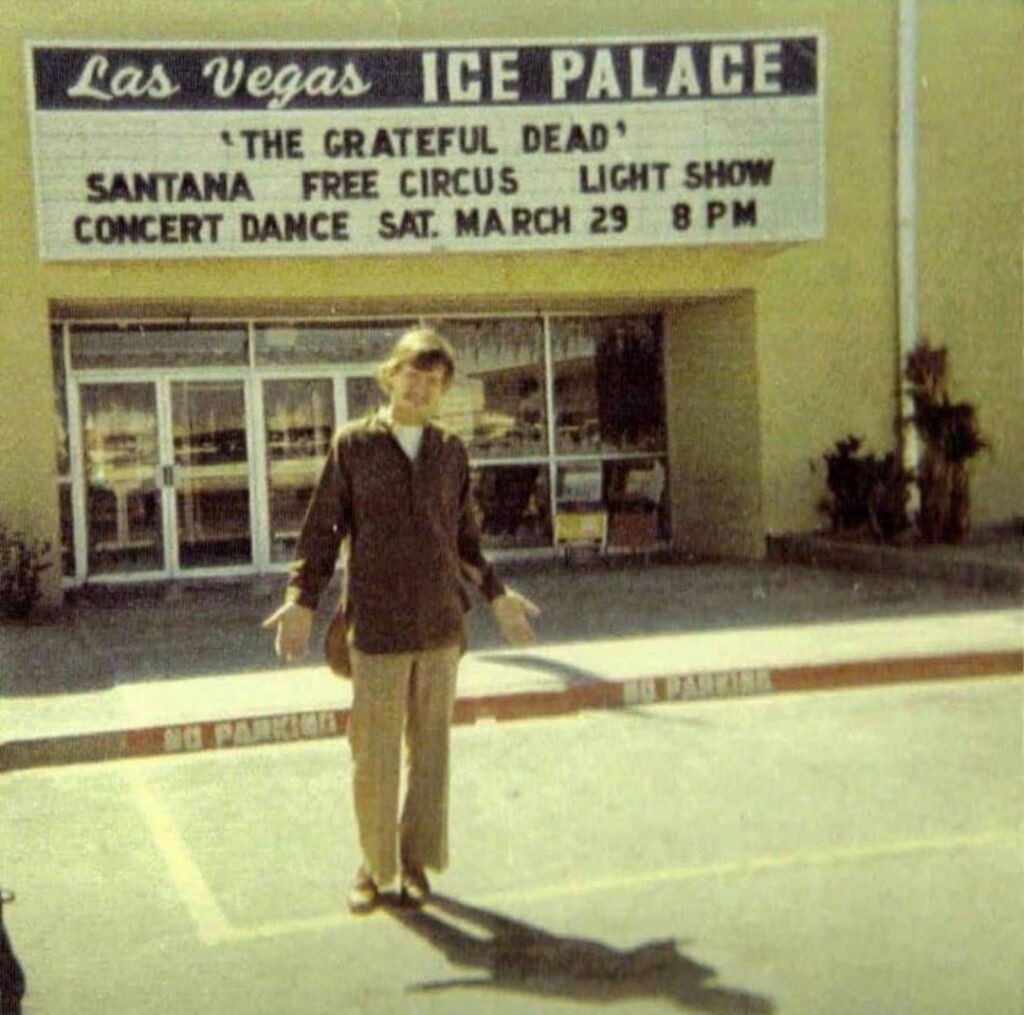 The Ice Capades History Las Vegas
The International Ice Palace Commercial Center. Who wouldn't want to get out of the blistering 100 Degree heat, and into 55 Degrees with Ice that is 17-29 degrees. Defiantly a winner for Las Vegas heat.
The International Ice Palace was first to Host The Ice Capades Circa 1960's-1970's
From Britannica.com
Ice Capades opened in 1940 and dominated the show-skating scene for many decades. At its height the Ice Capades drew millions of fans each year and employed skaters in three different performing companies—east, west, and continental. Its stars have included Peggy Fleming, Dick Button, Dorothy Hamill, Janet Lynn, Charlie Tickner, Scott Hamilton, Kitty and Peter Carruthers, and ice dancers Jayne Torvill and Christopher Dean. Hamill performed as a headliner in the late 1970s and then owned the Ice Capades herself for a few years in the 1990s.
The First Hockey Team of Las Vegas
Las Vegas Gamblers (California-Nevada Hockey League, 1968-71)
From NHL.com
It didn't come with the fanfare that accompanied this city's entry into the NHL on June 22, but (semi) pro hockey in this city dates all the way back to 1968
That year, the Las Vegas Gamblers began as a senior amateur team, but grew into a semi-pro squad that played in the California-Nevada Hockey League (although rumors persist that many of these players were unpaid, which would negate its semi-pro transition). That same league later morphed into the Pacific Southwest Hockey League, and then into the West Coast Hockey League, before disbanding in the mid-1990s.
Before it ceased to exist, this league, throughout all of its incarnations, housed two separate Las Vegas franchises, as well as three in Reno (the Gamblers, Renegades and Aces).
Las Vegas Outlaws (Independent, 1971-73)
Like the Gamblers before them, the Las Vegas Outlaws' stay on the hockey scene was a short.
The Outlaws were semi-pro, playing independently from a single league against a variety of opponents, for two seasons from 1971-73. With this unconventional setup, the Outlaws – who kind of were Outlaws – put together one of the best single-season records of any hockey team in Las Vegas history – the inaugural 1971-72 team went 29-8-4-0.
Their star was a little forward from Lucky Lake, Saskatchewan named Bryant Bogren, who racked up 30 goals and 67 assists during the team's banner 1971-72 season.
Las Vegas Thunder (International Hockey League, 1993-99)
The first Las Vegas hockey team to make a splash on the national scene, the Thunder stormed their way into the International Hockey League in 1993.
Averaging more than 8,000 fans per game at the Thomas and Mack Center in their inaugural season, the Thunder iced some of the best and most interesting personalities in the game, either before or in the midst of their NHL careers. (Watch Below: Thunder commercials featured lots of stick throwing)
The Las Vegas Gamblers First Hockey Team
Long Before The Golden Knights, Vegas Had The Gamblers | Only A Game (wbur.org)