Transgendered Community At Commercial Center
HISTORY AND CONTRIBUTIONS TO THE NEIGHBORHOOD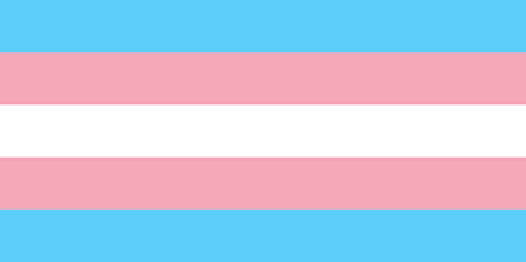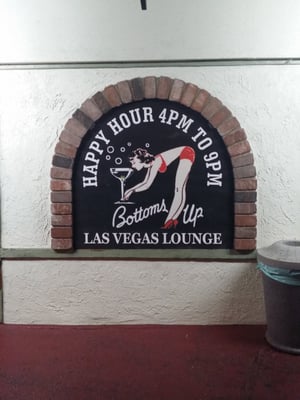 The Iconic and Now Historic Las Vegas Lounge the first and only Bar & Lounge that Catered to the Transgendered Community,
Opened By Gary Stringer AKA as Debra. A "Cheers" Bar where everyone knew your name. The Las Vegas Lounge opened in the Mid to Late Nineties, in the previous location of Piero's Original Restaurant at New Orleans Square 900 Karen Ave, Now Liberace Ave. In 2022 The Square Bar was opened in its Location with a full remodel and opening a patio Area in the inner courtyard.
We owe a very special tribute to Gary Stringer who passed away in 2021. He/She was a Visionary who helped the Transgendered Women & Men of Las Vegas by creating a special place just for the "Girls". Gary had wanted to transition when he was younger to become who he really was, Debra. By the time he realized it, and into his 50's when he felt safer to do so, never was able to fully realize his dream. We loved our Mild-mannered Gary, But Debra was a Vivacious Blonde who knew how to keep the party going. May "They" rest in peace.
Of course, marked by Controversy. But what is Vegas without a little Drama. Honey!!! In the Transgendered Community many Trans women, have faced discrimination and had to turn to Adult Work to Make a living. Although many things have changed over the past decades, and even more so in the past decade to help with Trans Visibility, Rights, and employment opportunities, there is still a vast disparity for employment and housing.
The Las Vegas Lounge became known as somewhat of a "Red Light District" among other things for Trans Women. But what Bar in Vegas or anywhere for that matter, doesn't have its share of Adult Action whether paid for or just for fun! It was a safe place for Men to meet beautiful Trans-Women and have a drink, maybe more. A place where everyone was welcome to feel safe, be themselves, explore, relax and explore new Vistas.
Some people felt that the Lounge brought a seedy element to the Area. But the opposite was true, what the Lounge brought was a little Adult Excitement and Entertainement. People only thought it was seedy because of the Low opinion society has of Women, and Especially Trans Women, then there were the Ladies of the Night of course who would carouse the streets, and parking lot, but with little work opportunities where else would they go? But still in Las Vegas many Adult Workers are out and about, in online ads, stripper clubs, at Las Vegas Bars and clubs, and still can found on the stroll throughout Las Vegas. This is still Las Vegas, right?
It all melded into a tapestry of Adult Sinfulness with the Green Door, Hawks Gym, Entourage, steps away with their "membership only" Adult Clubs. Las Vegas is an adult playground, if you're going to have gambling, boozing, clubbing, cocktail waitresses, strippers, go-go dancers, Mob History, brothels-suddenly the line in the sand is drawn on Transgendered Adult Workers or Adult Clubs? Hmmmm…
Of course, everyone wants to feel safe, and not see certain things in the neighborhood. Especially some trans women are built like athletes, or maybe there not Trans and just Cross-Dressers or Gender Fluid-that's another story. So Their appearance can be shocking at times, especially of they are suffering from alcoholism & addiction and living on the streets.
If anything the little bit of Controversy helped the plaza to be in the limelight and viable, drawing a variety of patrons to the area and businesses.
Even Paula Sadler A Transgendered Woman & Advocate the President of Commercial Center Business Association was a customer of the Las Vegas Lounge from 1998-2002, and a one-time employee when in 2002 she was the Show Director, had 13 go-go dancers under her, and managed nightly paid lip sync performers, and she sang live to sold out crowds of 50 to 100 at capacity. She used her Experience in theater and from the Days of The Crazy Horse to create some sizzle.
Gary helped by employing bartenders, Gogo dancers, barbacks, and performers for many years, until the Business changed hands Owner David Bartlett took over Operations with Jennifer Hallie Manager and revamped it, it was successful for several more years and business was going great until The Pandemic "Covid" hit and they were forced to close permanently.
But the Lounge had its Detractors among patrons and business owners in the Center-They felt "The Trannies ruined the Area" one owner said, and there were plumbing problems in the building because the "Trannies were flushing their wigs" I don't know about you, but a girl needs her hair and would never flush a wig. Unless your Nealy O Hara being played by Patty Duke in The Valley of the Dolls 1967 Scene where she flushes Helen Lawsons Wig played by Susan Hayward. This could have been a leftover in the pipes from back in the Day! Well never know…
Although this could have been a scene at the Lounge after a few Cocktails! LOL! but I highly doubt this is how it went down. A girl needs her Hair!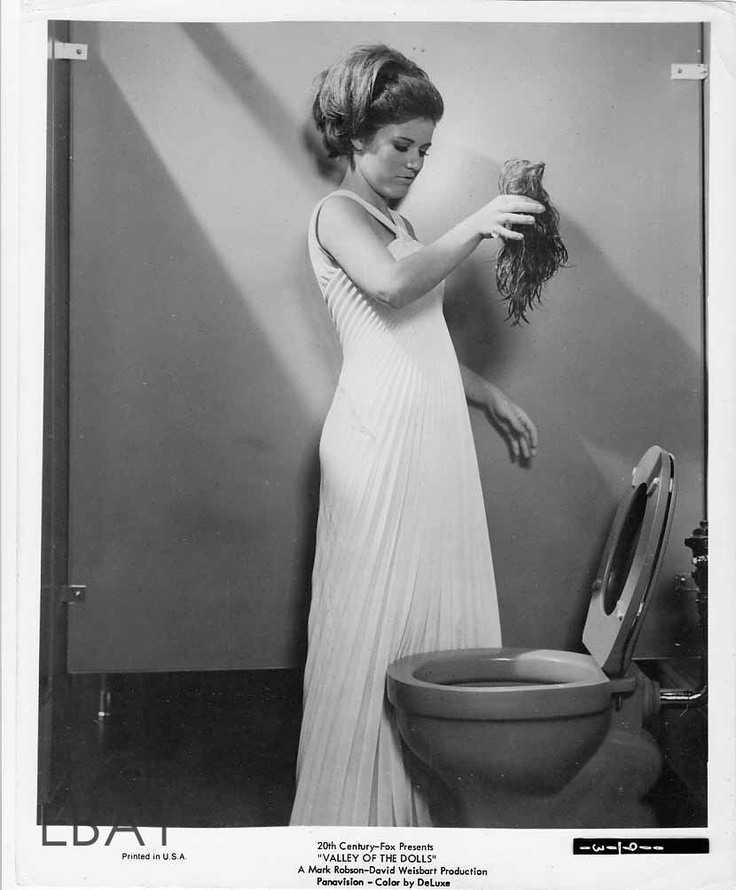 Comments like that show a disdain and the general sentiment many have and continue to have when they see or find out about a transgendered person. Somehow there is a feeling that by wearing certain clothing, makeup, or acting a certain way makes you less valuable as a human, not worthy and somehow a plague to Morals and Values. This felonious reasoning couldn't be furthest from the truth. The Truth is Transgendered people have been around since the beginning of mankind more aptly "humankind" and once revered and sought out for wisdom, guidance, seers, medicine people, shamans, & mid-wives. The unique point of view and contributions to Society have been underplayed and lost to time mostly. Like many minorities who have been erased from the pages of history. But we will not forget the important place The Las Vegas lounge held at Commerical Center and the Contributions that the Transgendered community has made to the Community and to the World
Unfortunately, The Women of The Las Vegas Lounge were displaced. There still has not been a special place a "New Lounge" for the Community to Call home. A Perfect opportunity for Investors who seek to start up a New Lounge that Caters to the Trans Community and their Admirers.
Commercial Center has had many LGBTQIA+ Businesses for many years, Including The Las Vegas Lounge, The Center of Las Vegas, Cobalt bar, Ramrod bar, The Pride Factory, The Appolo, The Entourage Spa, Hawks Gym, Spotlight Lounge, Badlands Bar, A Harmony Nail Spa, Gender Justice, Sin City Sisters, Lambda Alano, Alcoholics Together, Cocky Punk, Onyx Theatre, Law Offices of Christina Dieduardo and many more.
Commercial Center has been Hosting The Badlands bar opened in 1986, as the Oldest Gay bar in Las Vegas operating for over 35 years.
The Las Vegas Lounge as the premiere Trans Bar for 23 years. Truly became a Las Vegas Institution, and world famous as tourists from all over the world would visit the Lounge to get a chance to catch a show and meet a beautiful lady!
Thank You Gary Stringer for Helping The Commercial Center to Survive. Because of your Love and Kindness you Gave Transgendered people a place to work and call home. In 2002 Gary took then Show Director Paula Sadler on a trip to Salt Lake, and Yellowstone. On that 800 Mile drive over 10 days. Sadler found Recovery. She had her last Drink in Las Vegas at The Las Vegas Lounge on Wednesday August 14, 2002, and then her last drink at the Million Dollar Cowboy Bar On August 17, 2002, in Jackson Hole, Wyoming. When she returned to Vegas, She found continued support for staying sober through the 12-step Group Alcoholics Together then on State Street an LGBTQ focused recovery group who was founded in Las Vegas in 1984.
She has been a homegroup member ever since-going on 21 years. In the words of Paula Sadler…
"I have literally grown up in Commercial Center, first introduced in 1992 to the Violin Outlet on a High School Field Trip with GVHS Choir, at just 16 years old then, to becoming a student at Rollers Beauty School in 1996 and later graduate, to being a customer for several years going to the Psychic eye, India Grocery Store, Las Vegas Lounge, Komol, Tokyo and Many More. To being employed by Gary Stringer at the Lounge, winning jackpots at Cobalt Bar, to working as a Dancer for Strippers Elite in the New Orleans Sqaure, to Visiting and patronizing many businesses in Commercial Center, opening a salon, a business association and working for Historic Preservation. Like many Las Vegas Locals-I grew up in Commercial Center-Literally someway somehow out of all of Las Vegas I have been connected to this place for 31+ years. Why wouldn't I love it?"
"Customer, Student, found Recovery and became a Sponsee & Sponsor, Employee, Employer, Volunteer, Community Activist, historian, Association President, Business owner. A full life lived at Commercial Center-Somehow, I was drawn to this place at 16 I didn't know why then but I know why now. It was to save my life, and to live my life, and to love the thing that has given me sobriety. To Love a place that was forgotten, and became unloved and was thrown away, to help Commercial Center Recover from years of neglect, much like the way many view Alcoholics & Transgendered People or those with addiction, sometimes cast off-Lost but never forgotten. It has become my mission and great Joy to come to Love Commercial Center."
"Without the Love of Gary Stringer (Debra)-taking me on the trip that set my life on a New Trajectory- I would never have opened my salon or started a business association, there would be no Historic Commercial Center District as we know it today. This website and 19 years of work would have never happened. What was certain was Eminent Domain in 2009- and a plan to tear it all down for Corporate America. The process began with tearing down the Historic Vegas Village. I fought hard to save us then, facing the developers with the fight of my life to save our precious Commerical Center. We Won! Were Still here. I'm here to share that as a Transgendered Business Owner-Trans people are Valuble in society. We have a place, and we have a place at Commercial Center."
Sincerely, With Love & Light, Paula Josephine Sadler
What has happened over the past 20+ years has been nothing short of a Miracle, people are talking with each other, being good neighbors, caring for Commercial Center, giving it life again. Miracles are Real, Angels Exist, and God is Good and loves all people. Follow your dreams and listen to your heart!
Your Friend & Neighbor
Article From Nevada Current
Las Vegas Lounge, a safe haven for trans patrons, falls to the crisis
'We've survived so much only to be taken down by something unforeseen like this virus.'
BY: MICHAEL LYLE – MAY 27, 2020 6:47 AM
After more than 20 years, the Las Vegas Lounge, which catered to trans patrons, permanently closed its doors May 1. (Photo: Micheal Lyle)
After a rather slow couple months at the Las Vegas Lounge, Jennifer Hallie could sense things were about to turn around after the Valentine's Day event hosted at the bar.
Hallie, who has worked at the bar for about 15 years but has managed it for five, said everything about the night just felt right.
"The vibe was great and everyone was drinking, having a great time and spending money," she recalled. "It was just one of those fantastic nights where you got to see old friends and nothing stupid happened."
It was the last fun night she remembers before Gov. Steve Sisolak declared a state or emergency and instructed all nonessential businesses to shut down to prevent the spread of COVID-19.
After operating in Southern Nevada since 1999, the Las Vegas Lounge, one of the few bars in the country that specifically caters to transgender patrons, officially shut down for good May 1.
The small business, which employed nine people, was another casualty of the economic downturn created by the health crisis.
"I was OK until I turned the key one last time," Hallie said thinking back to April 30, the last time she was at the bar. "Then I realized it was the last time I would be doing this. It was heartbreaking. I broke down at that point."
When the shutdown first started, she knew the bar had some money in reserve that would carry them a few weeks. Then April 1 rolled around with no indication when business would resume.
Hallie said they applied for a small business loan through the Payroll Protection Program fund but were denied. Businesses where gambling was a source of revenue were excluded, meaning the Las Vegas Lounge, which had video poker machines, couldn't get a loan.
By the time the rules were adjusted to allow smaller businesses with gambling to apply, the money for the program had dried up.
Even with April rent being waived by their landlord, there were more obstacles to overcome in order to reopen safely.
To protect against potential spread of the virus, the bar would have to create extra space between gaming machines and bar stools to promote social distancing. Less seats would also mean less revenue.
By mid-April, Hallie reasoned that even if restrictions were lifted by May 1 there was no guarantee the bar could attract enough businesses to pay its obligations — nearly $7,000 in rent along with another few thousand dollars in other bills, plus payroll.
"We looked at this from a million different angles," she said. "Fiscally it didn't make sense to reopen."
Hallie understands the reason businesses needed to shut down for the time being. "You can't put people over profit," she said.
'At least one place where we feel safe'
Between being located in the Commercial Center District and the fact its patrons were majority trans, critics of the Las Vegas Lounge told staff again and again over the years the business would never survive as long as it did.
But the bar made it through circumstances that have claimed other businesses, including the economic downtown of 2008 and even a shooting in 2018 that caused damage to the interior and resulted in two people being injured.
With decades of history and a client base that felt more like family, she felt like it was a sour deal not to be able to say good-bye.
"We've survived so much only to be taken down by something unforeseen like this virus," Hallie said. "If we would have been able to close down on our own terms we would have thrown one hell of a party. It's sad we didn't get to say goodbye. It feels like we were cheated."
In the end, Southern Nevada didn't just lose another small business. The trans community lost a haven that offered a momentary escape from a world that often fails to protect them from high rates of discrimination.
The National Center for Transgender Equality notes that one in four transgender people have lost a job because of bias while more than three-fourths have experienced workplace discrimination.
The organization also estimates that one in five trans people have been discriminated against when seeking a home.
Advocates noted the Trump administration has rolled back some housing and health protections for the trans community.
"We are welcomed at other bars but it's different not having your own place," Hallie said. "The trans community, in particular trans women of color, is under siege. We need at least one place where we feel safe."
When Nalita Maama, who has worked at Las Vegas Lounge for about eight years, needed to leave her home in Seattle and decided to start a new life in Las Vegas 15 years ago, the Las Vegas Lounge helped her on that journey.
"I was looking to get away from Seattle and just trying to find myself as I was transitioning," she said. "I found the Las Vegas Lounge. I walked in and it was all trans women working. It was a place to be comfortable and be who you are."
After three years of being a patron, she eventually started working as a dancer and then entertainment coordinator.
Just a few years after Hallie began transitioning in the late 90s, she discovered Las Vegas Lounge, which at that time had only been open a few months.
Hallie quickly went from patron to becoming employed as a go-go dancer — less than a week after coming to the bar — then eventually a bartender and finally its general manager. (She left the lounge in 2009 but returned in 2015.)
"We had customers there every night because this was their home away from home," she said. "A lot of them didn't have ties to their family. It was nice for them to be able to have a place where they belonged. A place they could go where no one would look at them funny. For the trans community, it's important to have a place where they feel safe."
The Las Vegas Lounge, she said, often got pushback from some groups for not doing enough for the community. But Hallie countered that the place was a de facto resource center for trans patrons who got what they needed via word of mouth.
"It is hard for us to get housing and employment," Hallie said. "We tend to get a lot more scrutiny."
The staff would help with both, offering suggestions or even helping with letters of recommendations.
"We could help them get employment or get into apartments," Hallie said. "If we heard of a girl getting evicted, everyone would chip in and help her find a place to stay."
The bar also became a place people could ask questions about their trans identify. Maama said it was a spot people could discuss tips to aid in the transition process such as what doctors to avoid.
"You'd hear about bad surgeries and what doctors not to go to," she added. "It was a safe place for the girls to go to without being judged or ridiculed."
Even though it has been a few weeks since Hallie and the staff cleared out the bar, she said the whole ordeal still feels surreal.
Despite that, she remains open to the idea of creating another bar for trans clientele down the road when the timing is right.
"My community needs somewhere to go," she said.
#lasvegaslounge #tansbarlasvegas #transhistory #transgenderedrights #hrc #genderjustice #garystringer #transemployment #transinclusion #endtransviolence #translifematters #inclusion #equity #equinimity #LGBTQIA+ #transisbeautiful #supporttransyouth #transawareness #transforpresident #blacktranslivesmatter #alltranslivesmatter #endtransdiscriminiation #humankindness #transcommunitylasvegas #transgender #genderfluid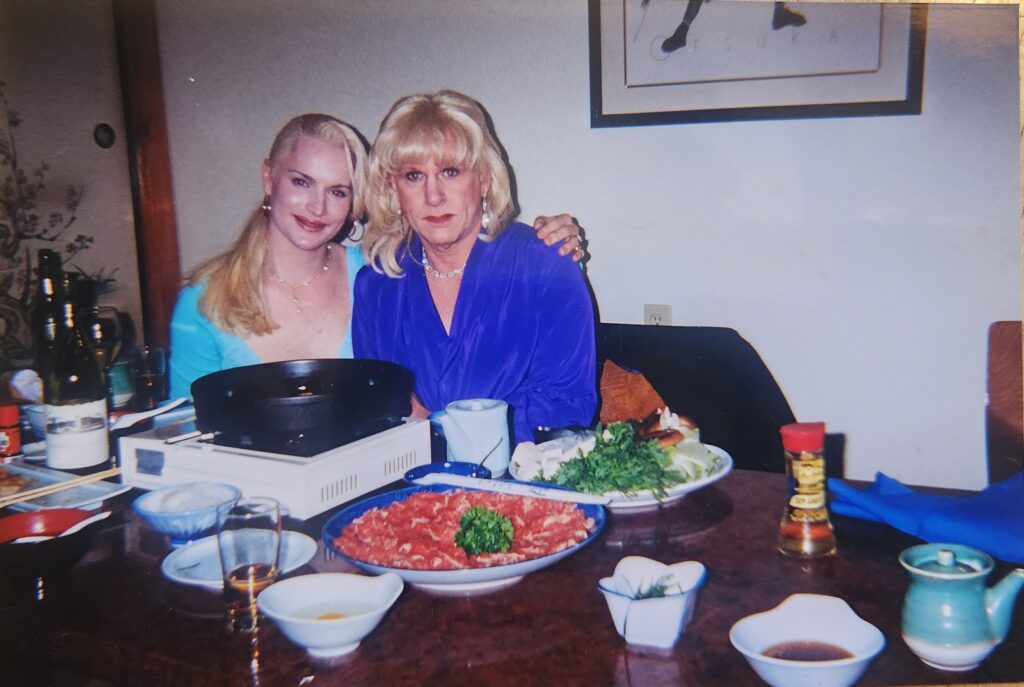 Support the Transgendered Community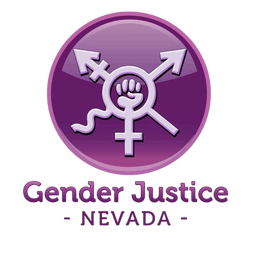 EXPLORE TRANSGENDER ADVOCACY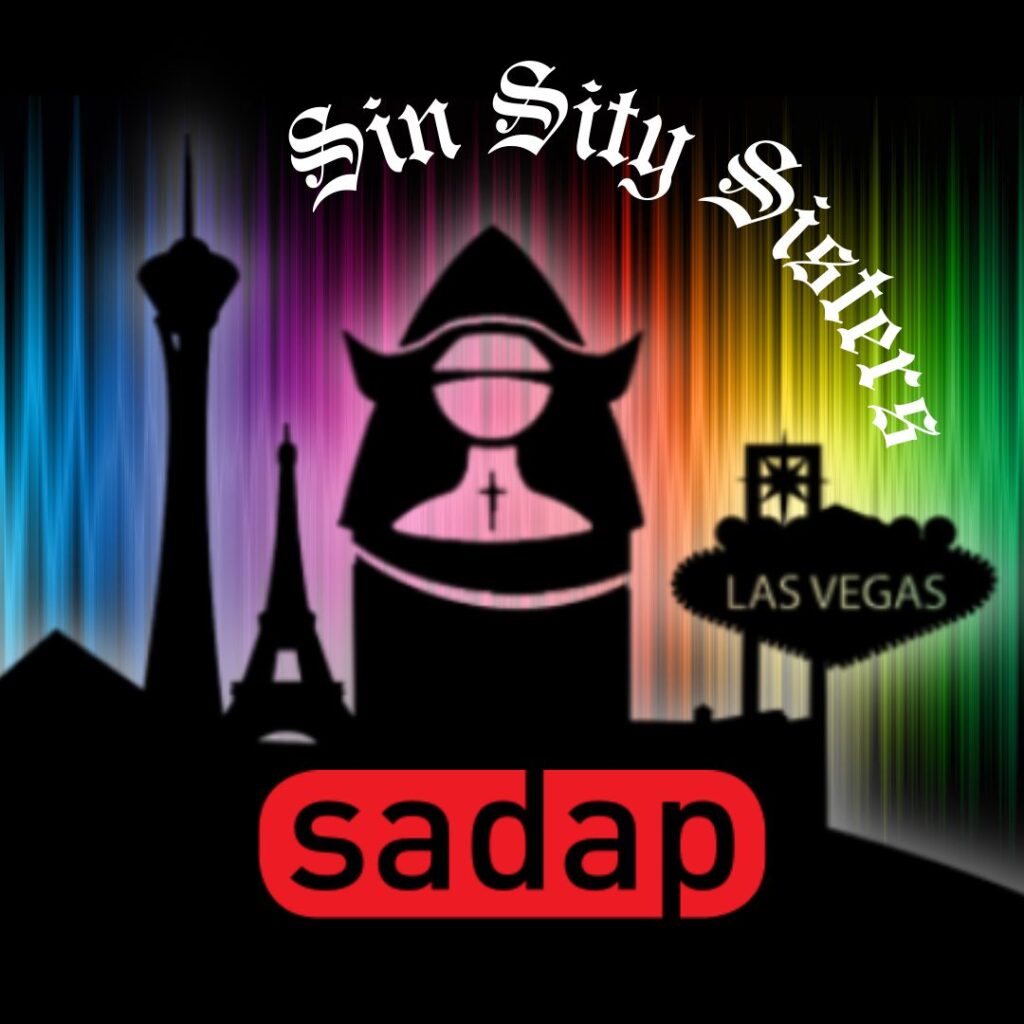 The Healer Stones of Kapaemahu
According to legend, the stones are a tribute to four mahu – people of dual male and female spirit – who brought the healing arts from Tahiti to Hawaii